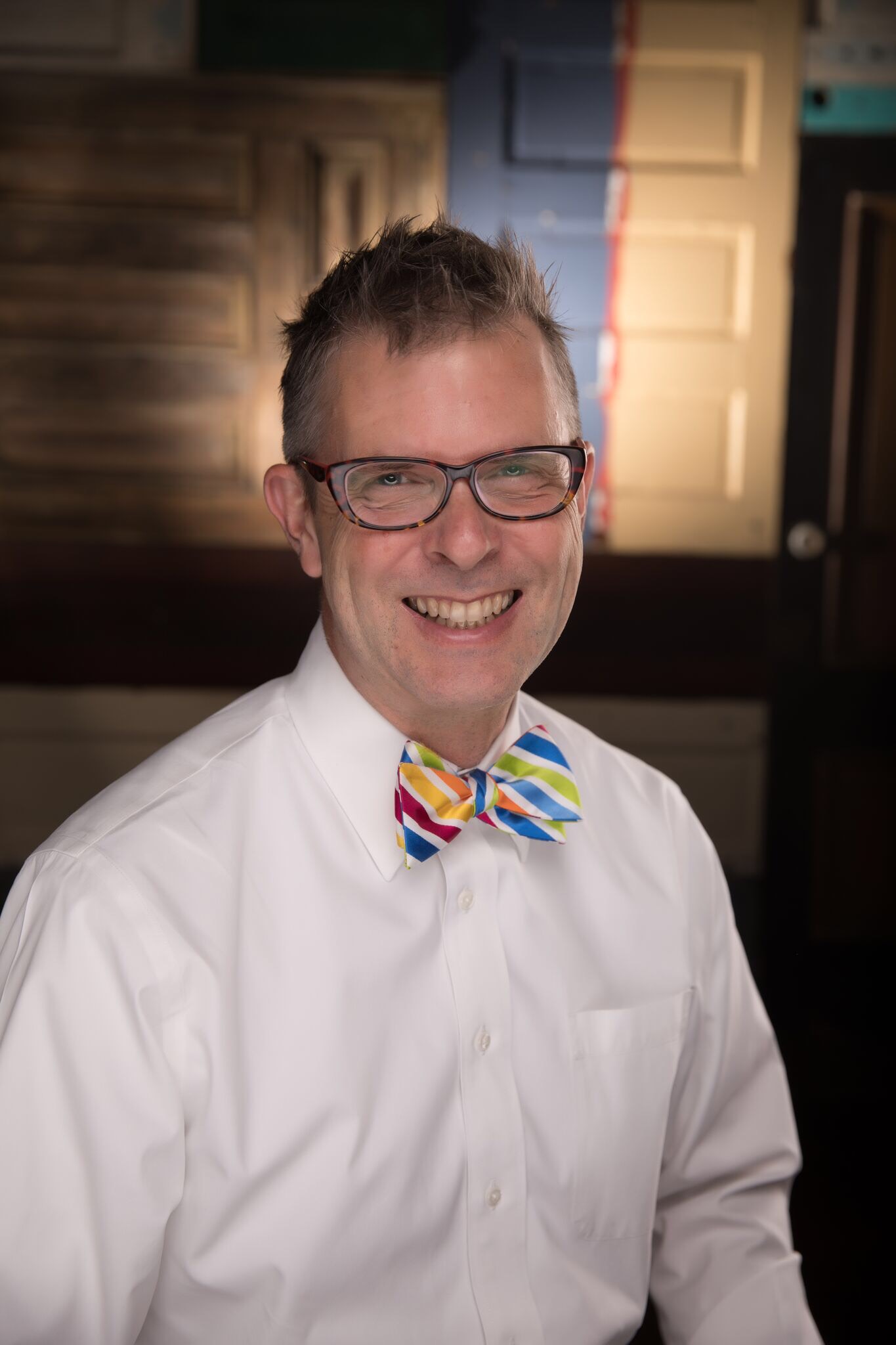 Joe Cobb lives in Roanoke, Virginia, USA, with his husband, James, and their two children, Ginny and JJ. Their family also includes a daughter, Emma, and her husband, Connor Gwin, and a son, Taylor.
A career of service
Joe was ordained as a clergy in Metropolitan Community Churches in 2006, serving as Pastor of the MCC of Winston-Salem from 2007-2008 and as Pastor of MCC of the Blue Ridge, Roanoke, from 2009-2017. Prior to this, Rev. Joe served as a United Methodist Clergy in Texas, England, and Kansas, from 1985-2001.
In addition, Joe has served as Executive Director of the Interfaith Hospitality Network in Roanoke, Virginia, guiding a network of thirty congregations in providing sustainable services for homeless families seeking to secure permanent housing, and serves on the Community and Diversity Advisory Council for the Virginia Tech/Carilion School of Medicine. He brings years of experience in non-profit and faith-based board governance. He was a founding member of the Non-profit Center in Roanoke, Virginia, and prior to this served on the boards of the Mental Health Association of Forsyth County in Winston-Salem, NC, the Conflict Resolution Center in Roanoke, VA, and Family Promise (formerly Interfaith Hospitality Network) in Roanoke. Joe served as PTA President for Highland Park Elementary School where his children attend school, and now works as their Community Outreach Coordinator. Joe was recently named to the Roanoke Citizen's Panel to interview candidates for the new Police Chief for the City of Roanoke. He also serves on the Virginia Tech/Carilion School of Medicine Community and Diversity Advisory Board, the Carilion Bioethics Committee, the Healthy Roanoke Valley Steering Committee and the Roanoke Valley Unites Steering Committee.
A future in leadership
Joe is a leader and advocate for social justice and brings strong public relations, development, fundraising, and collaborative experience in building community collaborations and partnerships.
He has a Master of Divinity degree from Perkins School of Theology in Dallas, Texas, USA, and a Bachelor of Philosophy degree from Southwestern College in Winfield, Kansas, USA. He is currently working toward a Doctor of Ministry degree with Columbia Theological Seminary in Decatur, Georgia.
Joe is co-author of Our Family Outing: A Memoir of Coming Out and Coming Through, written with his former spouse, Rev. Leigh Anne Taylor. The book is a unique, two voice narrative of a gay man and straight woman and their journey through marriage, children, coming out, divorce, healing, reconciliation, and creating a new way of being family.
Through his life-long work in equality, Joe works every day to create a city where all are welcome and can thrive regardless of gender, gender identity, race, ethnicity, sexual orientation, health, physical ability or religion.